See Below for information about the CARES Act and other Business and Individual Resources.
In-Office or Phone Tax Meetings – Coronavirus (COVID-19)
We are closely monitoring the coronavirus situation and, while we are still available for in-office meetings, we also offer the ability to upload your documents to our secure portal and wrap up your return electronically.
Upon request, if you've not already done so, we will send you a link to set up your password to access your secure tax portal. This will allow you to upload your tax documents and your signed engagement letter, rather than transmitting sensitive information via email.
Upon receipt of your documents, we will prepare the tax return and can review the return with you via email, telephone call, or Zoom web conference.
We are also available Monday through Friday, between the hours of 9am and 5pm, for you to drop off your documents without an appointment. In this case, we will collect your documents, begin working on your tax return, and will contact you via telephone or email with questions.
Your good health and ours is our primary concern, as is the timely filing of your tax returns. We are watching for any new developments (*See our update) with any further extending of time to file and pay taxes owed and will be posting updates to our Facebook and LinkedIn pages. You can follow up on Facebook by clicking the Facebook icon below my signature to be routed to our Facebook page.
If you need extra time to FILE your 2019 taxes, contact us as soon as possible to request an extension, which would delay your filing deadline to October 15, 2020. Call (757) 420-1539
We look forward to working with you, whether in person or virtually.
Tax Filing and Payment Updates
*Tax Deadline Extension: The 90-day extensions to pay taxes normally due on 4/15/20 for Federal is official. We are waiting to see if there are changes for Virginia taxes. Here is the breakdown:
Federal Taxes
Both the federal tax filing and tax payment deadlines have been extended to July 15, 2020. This applies to federal income taxes including self employment tax.
Virginia Taxes
The Virginia tax filing deadline is still May 1, 2020.
The Virginia tax payment deadline is now June 1, 2020.
Best,
Andrea
Andrea MacDonald, CPA
President, Pro Tax & Accounting LLC
757-420-1539 | 757-633-0396
119 Byron Street, Chesapeake, VA 23320
The CARES Act and other Business and Individual Resources.
SBA Loan Application
The SBA also released additional guidance for how to calculate your average payroll cost. The calculation no longer incurs individuals you pay as 1099 independent contractors. Here is how to calculate your payroll cost:
Gross earnings (salaries and wages, paid time off, vacation pay, etc.)

Minus Federal taxes (federal withholding)

Minus Social Security and Medicare withheld from employees

Plus State taxes paid by employer (in Virginia, it's State Unemployment Insurance (SUI)

Plus Other deductions (like expense reimbursements; things that the employer takes as business deductions)

Plus the employer portion of Retirement benefits (like 401k or Simple IRA match)
Many of the major payroll processors (like ADP) have developed reports that will pull this info in one click (assuming your payroll is set up correctly).
At this point, I do not know of any banks that are accepting the PPP applications yet, except Bank of America, and then only if you are a BOA customer and even then, only if you meet certain criteria. I've heard from two local bankers who said it likely won't open until Monday.
Remember: this is all new to them too, and they are scrambling to put in place processes and procedures. Please be patient with them.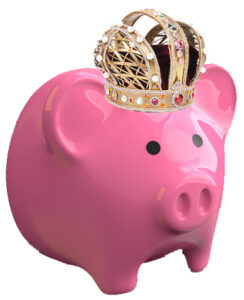 At Pro Tax

&

Accounting, we keep you from breaking the bank!
Pro Tax & Accounting is your go-to resource for businesses bookkeeping, accounting services, payroll, QuickBooks Consulting and tax services. President and owner, Andrea MacDonald, CPA, is a Certified Public Accountant. Andrea and her team have the education, knowledge and experience and work with businesses throughout the Hampton Roads Virginia cities of Chesapeake, Norfolk, Virginia Beach, Suffolk, Newport News and Hampton, north into Williamsburg and throughout the mid-Atlantic region. And thanks to technology, Pro Tax & Accounting can work with clients anywhere in the world!
Call today and free up the time you need to run your business, and leave the bookkeeping and accounting up to the experts!
Call Pro Tax & Accounting for your
Bookkeeping & Accounting Services. (757) 420-1539