QuickBooks Consulting Services
Pro Tax & Accounting offers a wide range of services, and that includes our QuickBooks Consulting Services.
We have the certification and experience to provide Intuit QuickBooks support and consulting services to our clients. Whether you're a small business owner or a contractor, at some point, you may have used an accounting software like QuickBooks. It lets you send invoices to customers and generate financial reports. You can also prepare for tax filing and keep track of your business expenses, but, you may not be getting the most out of this software. If you want to get the most out of the software, you should consider hiring Pro Tax & Accounting. We have the perfect solution for you! We are Certified QuickBooks ProAdvisors.
Have Questions? Email Us!
We can use our expertise to coach you based on your business needs. Right now, you might be able to maneuver through QuickBooks on your own, but we can help you be more efficient. With our help, you could spend less time on business systems and more on your business.
What does QuickBooks Consulting Services include?
At Pro Tax & Accounting, we know that handling accounts and tracking expenses can drain a business owner's time. That's no good when your time is money, so we gear our services towards freeing up your time for other tasks. Our Intuit QuickBooks Consulting Services operate with this exact principle in mind.
This means that our Certified QuickBooks ProAdvisors can help you with the following services:
File Reviews:
We will review your data files, income statements, balance sheets, and other related documents. We will produce a comprehensive report about your workflow.
Set up Reporting:
Whether you need to set up a single report or schedule a recurring one, we can help you take care of it.
Data Conversion:
Transferring financial data from another system into QuickBooks can take significant amounts of time. The good news is that we will do all the legwork for you! We also help you transfer data between different QuickBooks platforms, and we perform data imports and exports on your behalf.
Onsite and Cloud Setup:
Setting up QuickBooks might be intimidating, but we will be there with you every step of the way. We provide onsite setup help! We can help you out with cloud setup, too.
Implementation:
There is a lot to keep track of within QuickBooks, from invoice customization to setting up vendors and customers. As you set up the software, we'll give you a list of information for guidance, including local tax percentages and account names. We will also provide additional assistance at every stage of the implementation process.
Training and Support:
We won't leave you hanging once you have QuickBooks set up and ready to use. Instead, we will train you and your employees on how to use the software effectively. We will also provide consistent support to make sure your workflow is as efficient as possible.
Why should you hire Pro Tax & Accounting for the job?

We not only help you set up and use Intuit QuickBooks, but our Certified ProAdvisors can help you streamline your workflow. This can make your business run more smoothly. To become certified, each of our Pro Tax & Accountings' QuickBooks ProAdvisors had to pass a certification exam. This required hours of studying and a great deal of dedication. This means that our ProAdvisors can coach you on all versions of QuickBooks. This means they have the resources to handle everything from Pro/Premier to the Online system. When you work with us, we can help you use all of the capabilities included in the software. There might even be some you may not have been aware of!
At Pro Tax & Accounting, we commit to providing the services you need without any unnecessary bells and whistles. We want to build partnerships with businesses. To do that, we want to help you with QuickBooks so you're free to focus on your other responsibilities. Give us a call today, and we'll set you up with one of our Certified ProAdvisors. We will help you with your accounting and bookkeeping needs.
Click here to learn more about Pro Tax & Accounting's business accounting services.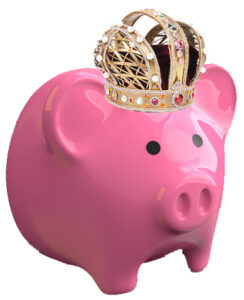 At Pro Tax & Accounting, we keep you from breaking the bank!
Pro Tax & Accounting is your go-to resource for businesses bookkeeping, accounting services, payroll, and tax services. President and owner, Andrea MacDonald, CPA, is a Certified Public Accountant. Andrea and her team have the education, knowledge, and experience and work with businesses throughout the Hampton Roads Virginia cities of Chesapeake, Norfolk, Virginia Beach, Suffolk, Newport News, and Hampton, north into Williamsburg, and throughout the mid-Atlantic region. And thanks to technology, Pro Tax & Accounting can work with clients anywhere in the world!
Call today and free up the time you need to run your business, and leave the bookkeeping and accounting up to the experts!