Pro Tax & Accounting's Andrea MacDonald, CPA, is a licensed Certified Public Accountant.
Andrea MacDonald, CPA is the founder and owner of Pro Tax & Accounting. Andrea knows the importance of being a Certified Public Accountant, and why it is important for your business to work with a CPA. She has the education, experience, and, most importantly, the CPA license needed to get the job done.
Have Questions? Email Us!
If you're a business owner, keeping track of your company's expenses and finances is crucial to your success, but it can also eat away at your time. Whether you are just starting to think about opening a business or you're struggling to prepare your tax documents, you need to hire a Certified Public Accountant.
Unlike your typical accountant, an individual seeking to become a CPA must have a license by the state in which they practice. For example, Andrea is a licensed CPA in Virginia! To become a CPA, Andrea studied accounting and met the necessary work experience requirements. She then took and passed the rigorous CPA exam. But it doesn't end there! Every year, Andrea also goes through 40 hours of continuing professional education to keep her license. As part of her CPA license, Andrea also stays up-to-date on tax laws and ethics regulations. There is a lot of oversight by the Virginia Board of Accounting, so you can rest easy knowing that Andrea is qualified and committed to her job.
With all of this training and experience, a CPA can provide a variety of services to your business. They can be a tax consultant, a business advisor, perform reviews, and more. This versatility makes them an invaluable resource to any business.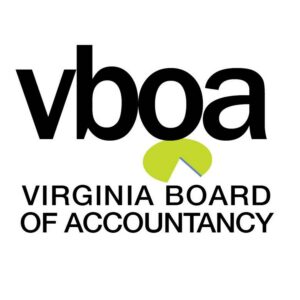 Why you need a CPA
In addition to providing the services listed above, a CPA can also protect your business legally and financially. They are responsible for keeping track of changing tax laws. Come tax time, they can help you get the latest tax benefits and minimize your tax liability. They can also help you improve your credit rating, make smart investments, reduce the amount of debt your business has accrued and give you higher-level business and tax advice. In fact, Andrea is licensed by the state to provide financial and tax expertise. And if you're a contractor in need of a Surety Bond, Andrea can sign off on your books.
Plus, hiring a CPA can also save you time and money. When you own a business, your time is money in every sense of the phrase. Hiring a CPA with the expertise to help you prepare your taxes and advise you on your finances will give you more time to focus on other aspects of managing your business. They can also save you money. How? By helping you maximize the number of tax benefits you receive, and by advising you on business decisions pertaining to your finances.
At Pro Tax & Accounting, we're not your typical CPA firm. Instead, we sincerely want to serve our clients in an effective and compassionate way. In fact, we aim to provide superior customer service. Andrea isn't just a Certified Public Accountant; she's a passionate and qualified accountant who has partnered with many businesses to help prepare tax returns and provide financial advice. Whether you're an individual in need of a hand with your taxes or a business owner with a million things to keep track of, give Pro Tax & Accounting a call today!
Click here to learn more about Andrea MacDonald, CPA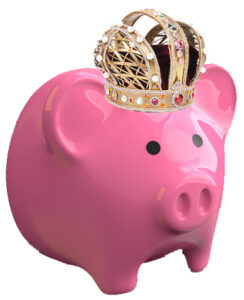 At Pro Tax & Accounting, we keep you from breaking the bank!
Pro Tax & Accounting is your go-to resource for accounting services, businesses bookkeeping, QuickBooks Consulting, payroll, and tax services. President and owner, Andrea MacDonald, CPA, is a Certified Public Accountant. Andrea and her team have the education, knowledge, and experience and work with businesses throughout the Hampton Roads Virginia cities of Chesapeake, Norfolk, Virginia Beach, Suffolk, Newport News, and Hampton, north into Williamsburg and throughout the mid-Atlantic region. And thanks to technology, Pro Tax & Accounting can work with clients anywhere in the world!
Call today and free up the time you need to run your business, and leave the bookkeeping and accounting up to the experts!