Pro Tax & Accounting provides complete tax services for businesses and individuals.
April 15 may be Tax Day, but you should be thinking about your taxes year-round. Whether or not you own a business, filing your taxes can be stressful. That's why Pro Tax & Accounting offers tax preparation services to both businesses and individuals. We know that taxes are a lot of work, and we want to help you relieve some of that stress. Our seasoned accountants are qualified to prepare tax returns while saving you as much money as possible.
Have Questions? Email Us!
Our accountants can help you track and record your financial data. We can also help you make smart investments. Plus, we're familiar with little-known tax deductions. That means we can minimize your tax liability. Does calculating and paying individual income and business permit taxes sound overwhelming? Well, we can help with that, too. No matter what you do for a living, figuring out taxes can be exhausting. Let us take care of the tricky stuff, so you can focus on your life and work! If you hire us, we can ultimately save you both time and money.
We tailor our services to both businesses and individuals. Below, we've outlined what each of these services look like. You can click on each link to find out more!
Tax Planning & Preparation for Businesses
Business tax planning is an extremely demanding task. Business owners don't just have to deal with personal income taxes. They also have to worry about everything from business permits to employment taxes. Do you struggle to keep up with your finances all year? Are you tired of trying to figure out how much you owe the IRS? That's where Pro Tax & Accounting comes in. We can help you calculate business income taxes, verify your licenses, find tax benefits and more! If you want to reduce your tax bills and maximize your benefits, give us a call today.
Tax Planning & Preparation for Individuals
Filing taxes can be a confusing process, so let us help you out. Do you own property? Are you self-employed? Are you an investor? Did you buy a house? Have a child? These are just a few of the questions we'll ask you. With our help, you'll be able to find the best deductions. That way, you can minimize your tax liability, pay less or get money back!. We can also help you determine your tax bracket, categorize your income sources and more. If you need help filing your tax returns, don't hesitate to contact us.
All of our accountants are trained and qualified to work on tax planning and preparation. On top of that, our owner, Andrea MacDonald is a licensed Certified Public Accountant (CPA). She's well-versed in federal, state, and employment tax laws as it applies to both businesses and individuals. She undergoes constant training to maintain her license. She has also been helping businesses and individuals with their taxes for years. So do you need help filing your returns or assessing your liability? Your Pro Tax & Accounting team has the knowledge and education required to get the job done. So give us a call today!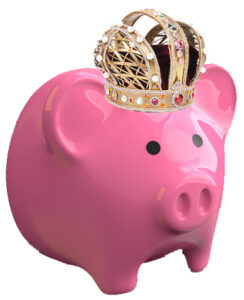 At Pro Tax & Accounting, we keep you from breaking the bank!
Pro Tax & Accounting is your go-to resource for businesses bookkeeping, accounting services, payroll, and QuickBooks Consulting. President and owner, Andrea MacDonald, CPA, is a Certified Public Accountant. Andrea and her team have the education, knowledge, and experience and work with businesses throughout the Hampton Roads Virginia cities of Chesapeake, Norfolk, Virginia Beach, Suffolk, Newport News, and Hampton, north into Williamsburg, and throughout the mid-Atlantic region. And thanks to technology, Pro Tax & Accounting can work with clients anywhere in the world!
Call today and free up the time you need to run your business, and leave the bookkeeping and accounting up to the experts!